Ødåkra Jazz Festival 2021
August 20-21 will be the start of a brand new Jazz Festival in the south of Sweden.
The old liquor factory in Ödåkra, commonly known as "Spritan" will be the home of Ødåkra Jazz Festival. It's a festival with international flavour with world class musicians and bands from 7 different nations represented.
With a wide variety of musical styles we promise a great listening and socialising experience for everyone. Food and drinks of high quality will of course be an integral part of the festival as well as a top musical program.
We are also collaborating with the local music students and see this as a great opportunity to pass on the jazz-tradition to the young ones.
Welcome to the old liquor factory, Spritan1897, Fabriksgatan 2 in Ödåkra!
Den 20-21 Augusti startar en helt ny jazzfestival i södra Sverige.
På gamla Spritfabriken i Ödåkra, Helsingborg, går Ødåkra Jazz Festival av stapeln. Det blir en festival med internationellt stuk där världsnamn från sju olika nationer uppträder.
Stilmässigt spänner festivalen över flera genrer under jazzens fana. Vi har allt från traditionel New Orleans-musik till nyskriven jazz och däremellan något för alla smaker. Festivalen har också ett tätt samarbete med den lokala kulturskolan och ser mötet mellan proffs och studerande musiker som väldigt givande. Mat och dryck av högsta klass kommer självklart också tillhandahållas.
Festivalen genomförs med stöd av Helsingborg Stad, Region Skåne och Musik i Syd.
Välkomna till Spritan1897, Fabriksgatan 2 i Ödåkra!
Friday 20 aug
14:00 – New Orleans styled second line parade from Ödåkra Station to Ödåkra Brygghus with students from Helsingborg Drumcorps and members from Second line Jazzband and Friends of the festival band.
Main Stage:
15:00 – Inauguration and opening remarks
15:05-16:30 – Fredrik Kronkvist Quintet (SE)
17:15-18:30 – Second Line Jazzband (SE)
19:15-20:30 – Hillel Salem Group (ISR, DK)
21:30-22:45 – Charles Turner Sextet (US)
Brewery Stage:
14:00-ca 14:30 – Calle Brickman Trio (DK, SE)
18:30-19:15 – Adrien Chevalier Trio (FR)
20:30-21:20 – Friends of the Festival Band (SE)
Saturday 21 aug
Main Stage:
13:00-14:15 – Shannon Barnett Group (AU, DK)
15:00-16:15 – International Gypsy-Jazz Allstars (FR, IT)
17:00-18:15 – Vivian Buczek (SE)
19:10-20:25 – Chris Tanner and Klas Lindquist "The music of Benny Goodman" (AU, SE)
21:30-23:00 – Ödåkra Jazz Festival All Star Finale led by Björn Ingelstam
Brewery Stage:
16:15-17:00 – Calle Brickman International Trio
18:15-19:10 – Ebba Dankel Trio (SE)
20:30-21:20 – Hans Ingelstam Quartet (SE)
You will find both stages on Spritan1897, Fabriksgatan 2 in Ödåkra.
See you there!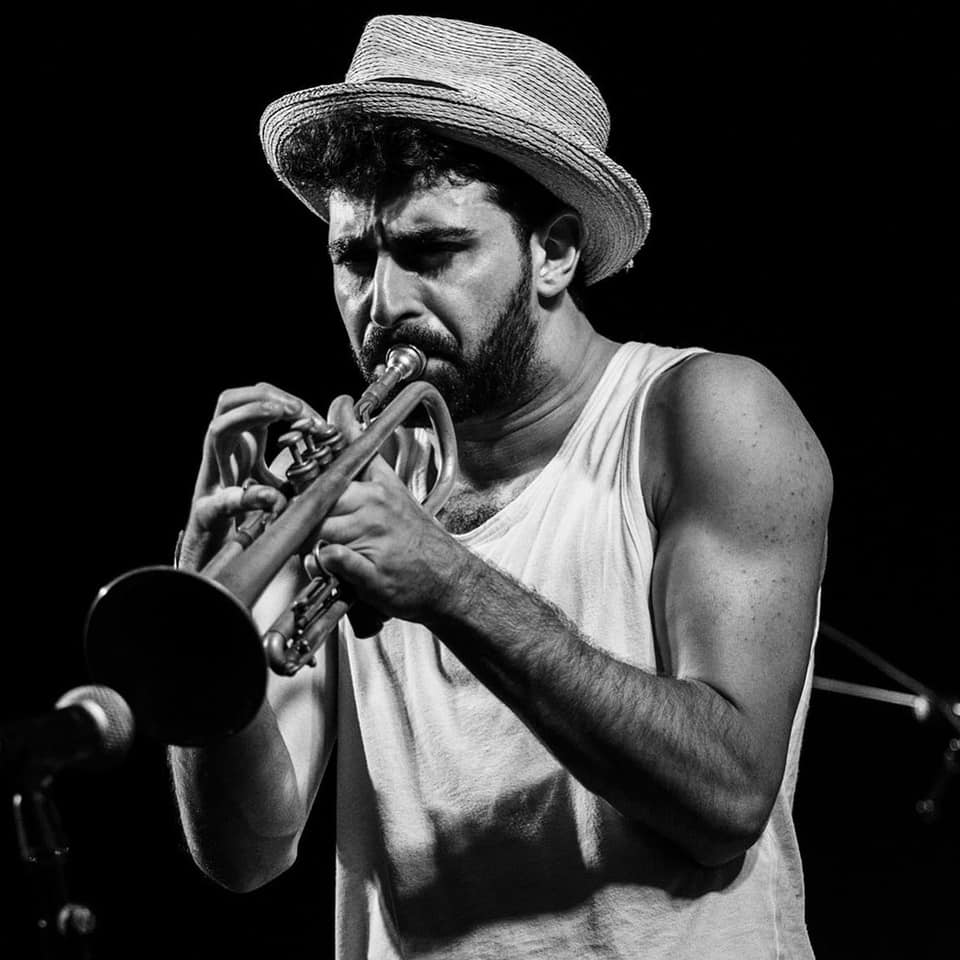 Hillel Salem - Trumpet (ISR/USA)
Israel has produced many great musicians for the world and one of the most exciting new names is Hillel Salem. Born in Tel Aviv, son of flute legend Ilan Salem and a New York move in 2013 have shaped him into one of the greatest trumpet talents of our time and he possesses a feel for the music that exceeds far beyond his age. In the lineage of Clifford Brown, Lee Morgan and Freddie Hubbard he has managed to find his own unique voice and there will be guaranteed musical fireworks when he puts his horn to his mouth! We can't wait to hear him!
-
Israel har producerat många storheter på jazzhimlen och en av de mest spännande nya namnen är Hillel Salem. Född i Tel-Aviv, son till flöjt-legendaren Ilan Salem och en New York flytt i 2013 har format en av vår tids största trumpetbegåvningar. En unik musikalisk röst i rakt nedstigande led från giganter som Clifford Brown, Lee Morgan och Freddie Hubbard. Det blir alltid "fyrverkeri" när han sätter trumpet mot munnen och publiken kan vänta sig jazz med stora bokstäver.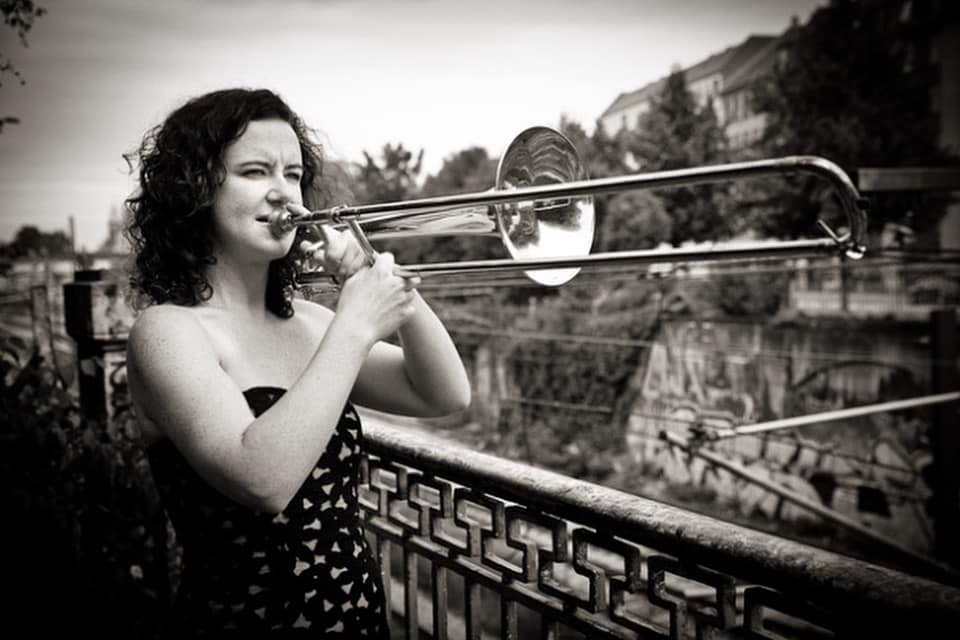 Shannon Barnett - Trombone (AU)
Shannon is one of the greatest trombonists in the world and she has managed to play with some of the heaviest names and ensembles there is on three different continents. Steeped in the unique musical environment of Melbourne's jazz scene she eventually went to America and New York City where she quickly established herself with her phenomenal ability on the horn. In 2015 she got hired as a core member of the prestigious WDR Big Band of Cologne and remained with the band for several years. Today she is touring both as a soloist as well as with her own quartet. She is also sharing her unique insights from her career with the students of Hochschule für Musik und Tanz in Cologne where she is currently employed as professor in Jazz trombone. We are inspired and delighted to have her at the festival and can't wait to hear her!
-
Shannon är en av världens främsta trombonister och hon har redan hunnit med att spela med de tyngsta namnen och ensemblerna som finns på tre olika kontinenter. Uppvuxen i Melbourne blev hon en del av stadens unika musikliv som så småningom ledde henne till New York City där hon snabbt etablerade sig som ett toppnamn. I 2015 blev hon värvad till prestigefyllda WDR Big Band i Köln där hon var fast medlem i flera år. Numera turnerar hon som solist och med sin egen kvartett och delar även med sig av sina gedigna erfarenheter som professor i jazztrombon vid Hochschule für Musik und Tanz i Köln. Vi är väldigt inspirerade och glada att kunna få hit henne!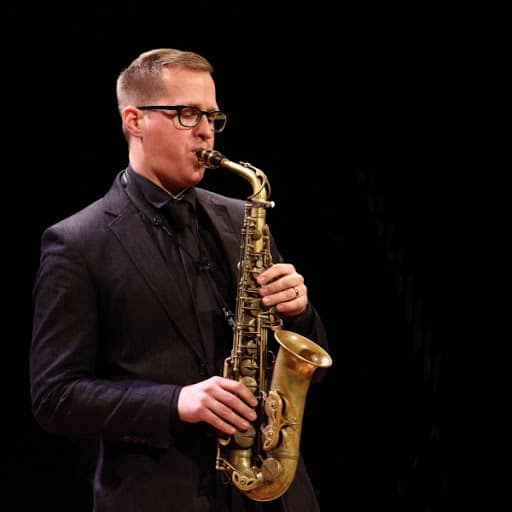 Fredrik Kronkvist Quintet (SE)
The powerful alto player Fredrik Kronkvist is considered a leading figure on the European music scene as a soloist and band leader. He has released several albums with some of the greatest musicians in the world and he also remains as a mentor and inspirator for many young musicians in Sweden. He is coming to the festival with a brand new band consisting of star musicians of the next generation and they have just recorded their next album "The Swedish Songbook". We are very excited to have this supergroup opening our program on the main stage!
-
Den kraftfulla altsaxofonisten Fredrik Kronkvist är en av nordens främsta musiker och bandledare. Han har släppt album tillsammans med några av Jazzvärldens främsta musiker och är även en flitig inspiratör och mentor för unga studerande. Han kommer till festivalen med en ny kvintett med landets främsta musiker i den nya generationen och bandet är aktuellt med albumet "The Swedish Songbook". Vi ser fram emot att denna supergrupp öppnar vårt program på huvudscenen.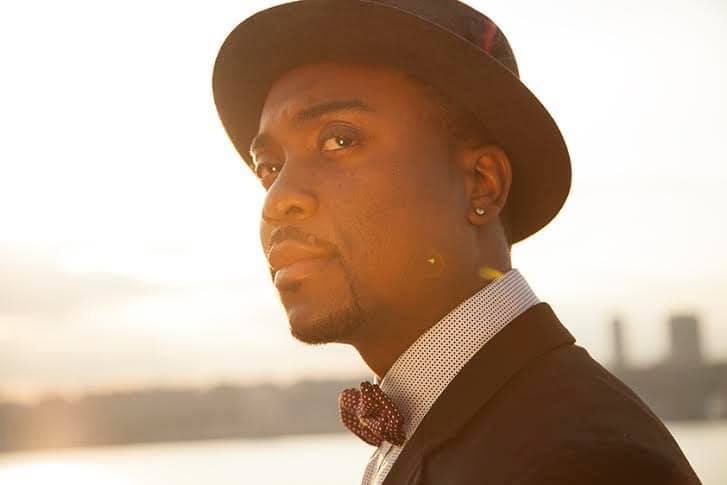 Charles Turner - Vocals (USA)
After relocating to New York about a decade ago, California bred Mr Turner has developed into one of the greatest voices of our time with his unique combination of rhythmic mastery and his melodic roots in both black church music and the great American Songbook. His own compositions is already considered modern "Standards" and we feel privileged to have him visiting our first festival in Ödåkra with a super line up backning him up!
-
Efter en flytt till New York för cirka ett decennium sedan har California-födde Turner utvecklats till en av vår tids stora vokalister på den moderna jazzscenen med en unik kombination av rytmisk mästerlighet á la Charlie Parker/Max Roach och melodiska rötter i gospelmusiken och The Great American Songbook. Hans egenkomponerade musik är redan ansedda som moderna "Standards" och vi kunde inte vara gladare att presentera denna fantastiska artist för vår publik. Det blir en urladdning med soul och swing utan like.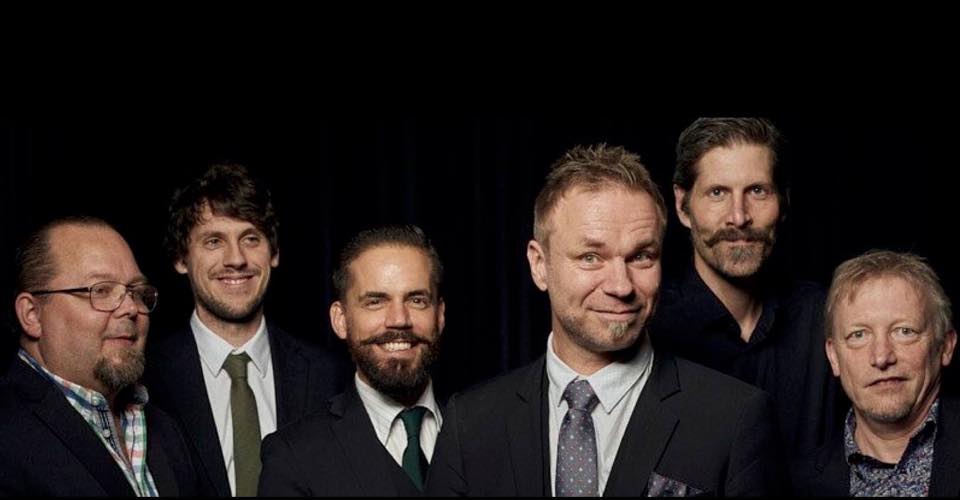 Second Line Jazzband (SE)
SLJB has during the last 30 years established themselves as one of Europe's top acts when it comes to traditional jazz with their unique sound and entertaining stage presence. By mixing jazz and blues with reggae, pop and Caribbean music they have helped to redefine the perception of trad jazz and lay a foundation for a new generation of jazz fans. We are glad to welcome Gothenburg's finest to our stage!
-
Second Line har under åren etablerat sig som ett av Europas mest populära traditionella jazzband och har spelat på klubbar, festivaler, radio och TV i Storbritannien, Tyskland, Frankrike, Nederländerna, Belgien, Schweiz, Litauen, Danmark, Finland, Norge och Sverige. Second Line Jazzband har producerat femton CD-skivor, varav den senaste 30-years Anniversary släpptes i augusti 2019, men framför allt har bandet gjort sig känt som ett liveband av högsta och har varit ledande i att förnya den traditionella jazzen och locka nya generationer till musikgenren. En garanterad publiksucce!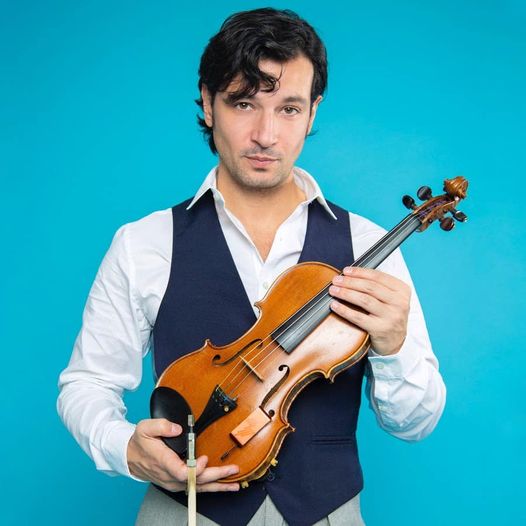 Adrien Chevalier (FR)
Born in Provence, South of France, into a family of violinists, Adrien Chevalier began his musical education at the Avignon Classical Conservatory, before moving to Paris. There he developed his passion for Gypsy jazz and Eastern European music. Mentored by jazz legend Didier Lockwood, Adrien grew to be a world class soloist and bandleader. He now resides in New York City playing in many different styles from Jazz to Balkan music and we are very happy that he'll be fronting the International Gypsy-Jazz All Stars as well as his own trio at our festival!
-
Sonen av en fiolspelande familj i södra Frankrike började Adrien tidigt in bana på Avignons klassiska konservatorie. Han flyttade sedan till Paris och studerade jazz för legendaren Didier Lockwood och utvecklade ett starkt band till jazztraditionen och östeuropeisk musik. Han anses numera som en av världens främsta solister inom gypsyjazz och balkanmusik och är en ledande figur på New Yorks scen sedan 10 år tillbaka. Vi är oerhört glada att ha honom leda International Gypsy-Jazz All Stars och även sin egen trio!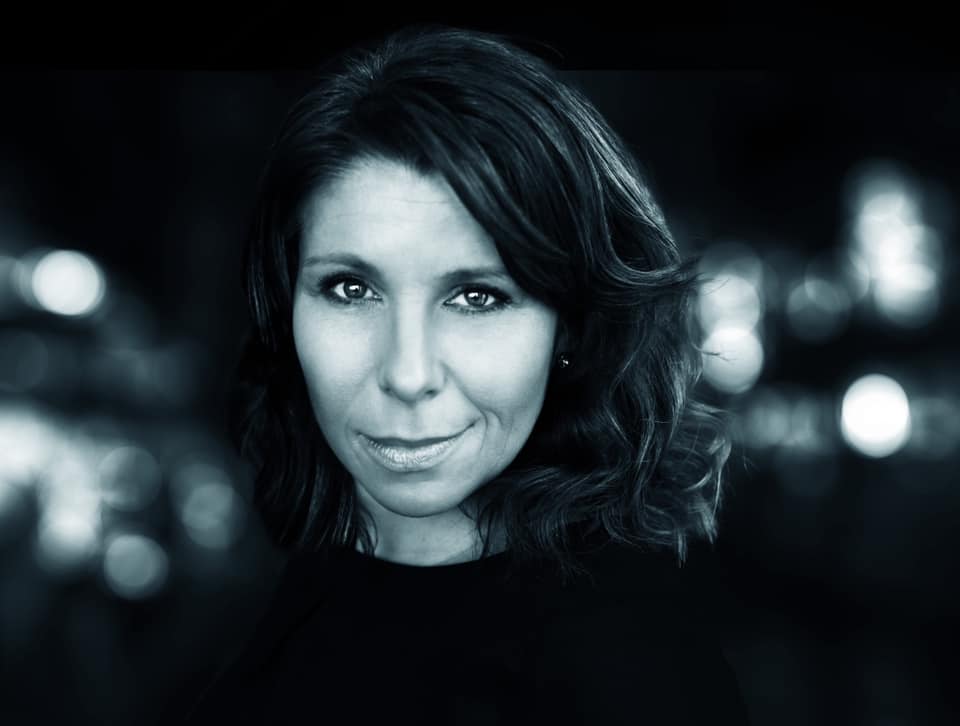 Vivian Buczek - Vocals (SE)
Vivian is without question one of our leading vocalists on the Scandinavian scene and has been so for many years. She has a broad perception of the Jazz tradition and it's hard to find a singer that swings harder than her. She is a pure class act that always connects with her audience on a deep level and we feel honoured to have her gracing our stage this year backed by Sven Erik Lundeqvists phenomenal trio.
-
Det är ingen tvekan om att Vivian Buczek är en av våra främsta jazzsångerskor med sin enastående bredd och känsla för jazzens idiom. Ett fullblodsproffs som har hänfört sin publik i alla möjliga sammanhang i både norden och ute i Europa och vi är stolta av att kunna presentera en skånsk sångerska i absoluta världsklass.
Bli medlem
Bli stödmedlem till Föreningen Ödåkra Jazz.
Sätt in 150 kronor i medlemsavgift till bankgiro 5654-8035.
Uppge namn, mailadress och telefonnummer.