Ødåkra Jazz Festival 2023
International Jazz festival at the historic Spritan in Ödåkra, Helsingborg!
Third edition!
Top musicians from all over the world is getting together in a unique meeting with each other and the audience. All in combination with exciting foods and drinks and togetherness.
Friday 19 august
13:00 New Orleans Second Line Parade from Ödåkra Station with Helsingborg Drumcorps and musicians from the festival.
15:15-16:00 Pop up Jam
Main Stage
14:00 Opening remarks
14:05-15:15 Petter Wettre Quartet
16:00-17:15 Enrico Tomasso Traditional All Stars
18:15-19:30 Lara Bello
20:30-21:45 Patrick Bartley Group
Brewery Stage
13:00-13:45 The Ambassadors Trio
17:15-18:10 Franck Amsallem Quartet Feat.
Johanna Pettersson & Hillel Salem
19:35-20:30 Roberto Gervasi Quartet
21:45-23:15 Blenkhorn-Torkanowsky Night Session
Saturday 20 august
14:15-15:00 Pop up Jam
Main Stage
13:00-14:10 Roberto Gervasi Quintet
15:00-16:10 Dave Blenkhorn/David Torkanowsky Quintet
17:00-18:10 Frank Amsallem invites Hermon Mehari
19:00-20:10 Iris Bergcrantz Quartet with Strings
21:15-23:00 Ödåkra Jazz Fetival All Star Finale
Brewery Stage
12:00-12:55 Hunot/Lindquist Quartet
Special guest: Johanna Pettersson
16:10-17:00 Petter Wettre Quartet
18:10-19:00 Adrian Cox Quartet
20:15-21:10 Cornelia Nilsson Trio
You will find both stages on Spritan1897, Fabriksgatan 2 in Ödåkra.
See you there!
Featured Artists of Ødåkra Jazz Festival 2022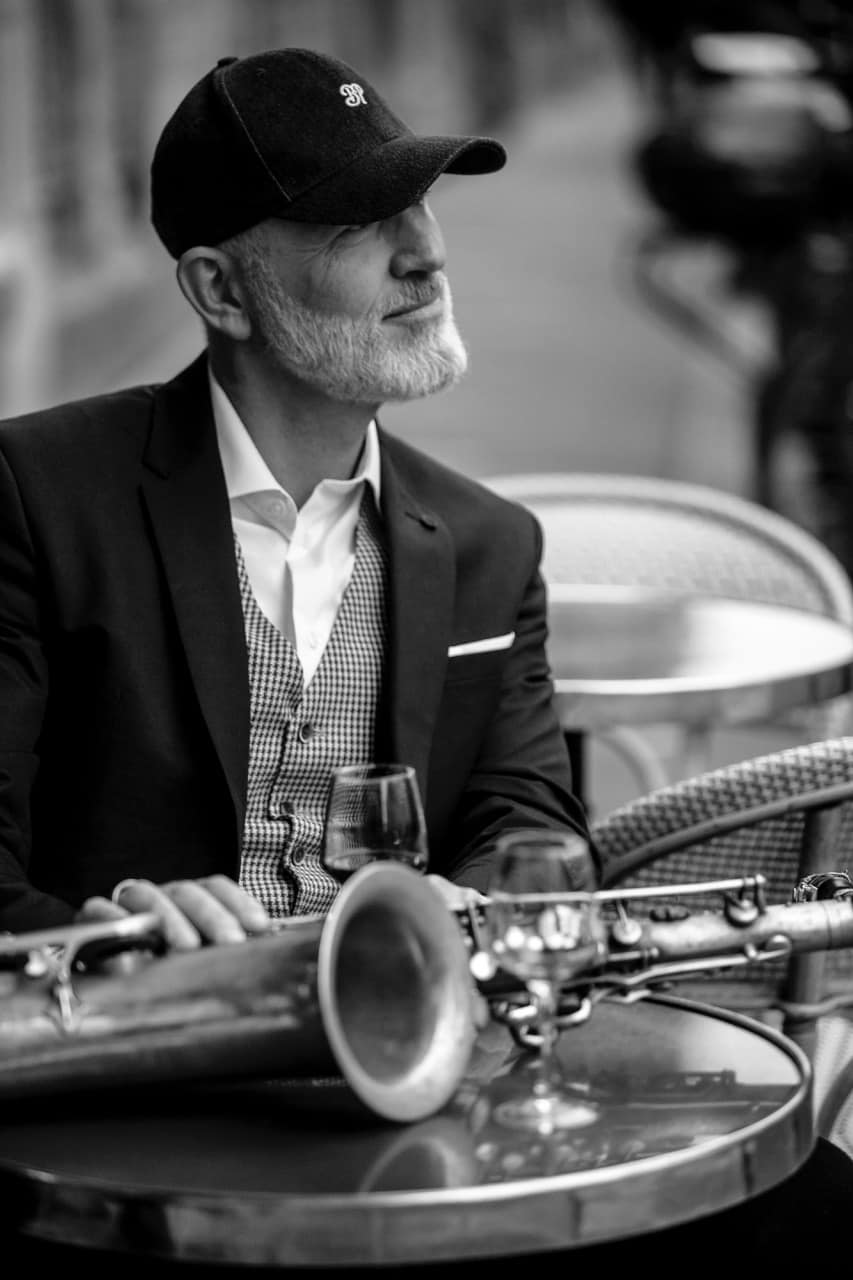 Petter Wettre - Norway/France
We are very happy to announce that we will have Norwegian Saxophone giant Pettre Wettre at this years festival! Petter has since the early 1990s been a key figure on the Northern European Jazz Scene and a tradition bearer in Norway. He has a powerful sound and strong musical ideas which have led to collaborations with legends Dave Liebman, Joey Defrancesco and Kenny Wheeler. His compositions offers a wide spectrum of sound with pieces of great melodic sensitivity to a more powerful hard bop idiom. Nowadays he resides in Paris and Oslo where he continues to inspire his surroundings. Welcome Petter!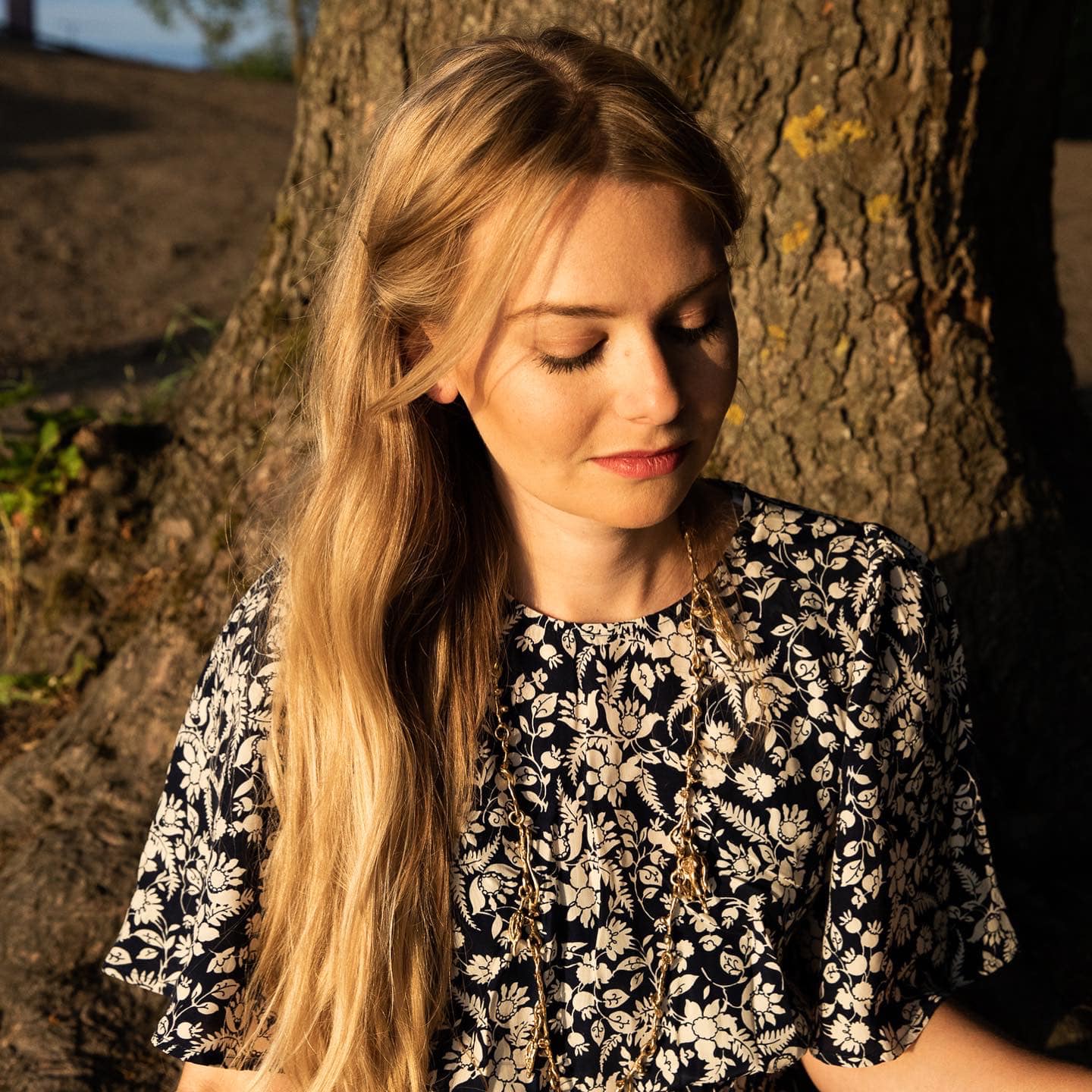 Iris Bergcrantz - Sweden
Iris is a unique artist in the music world. She interprets music and compose with a brave openness and at the same time with a deep respect for the power of melody which makes it hard for whoever listens to her not to be carried into a deep emotional state whether it's melancholy or happiness. Her two albums "Different Universe" and "Young Dreams" has been well received by both the audience and the press and Iris has already left a lasting mark on the music history of Scandinavia. We are thrilled to have her coming to the festival with her quartet and string section for a beautiful evening concert on Saturday the 20th of August! Don't miss this!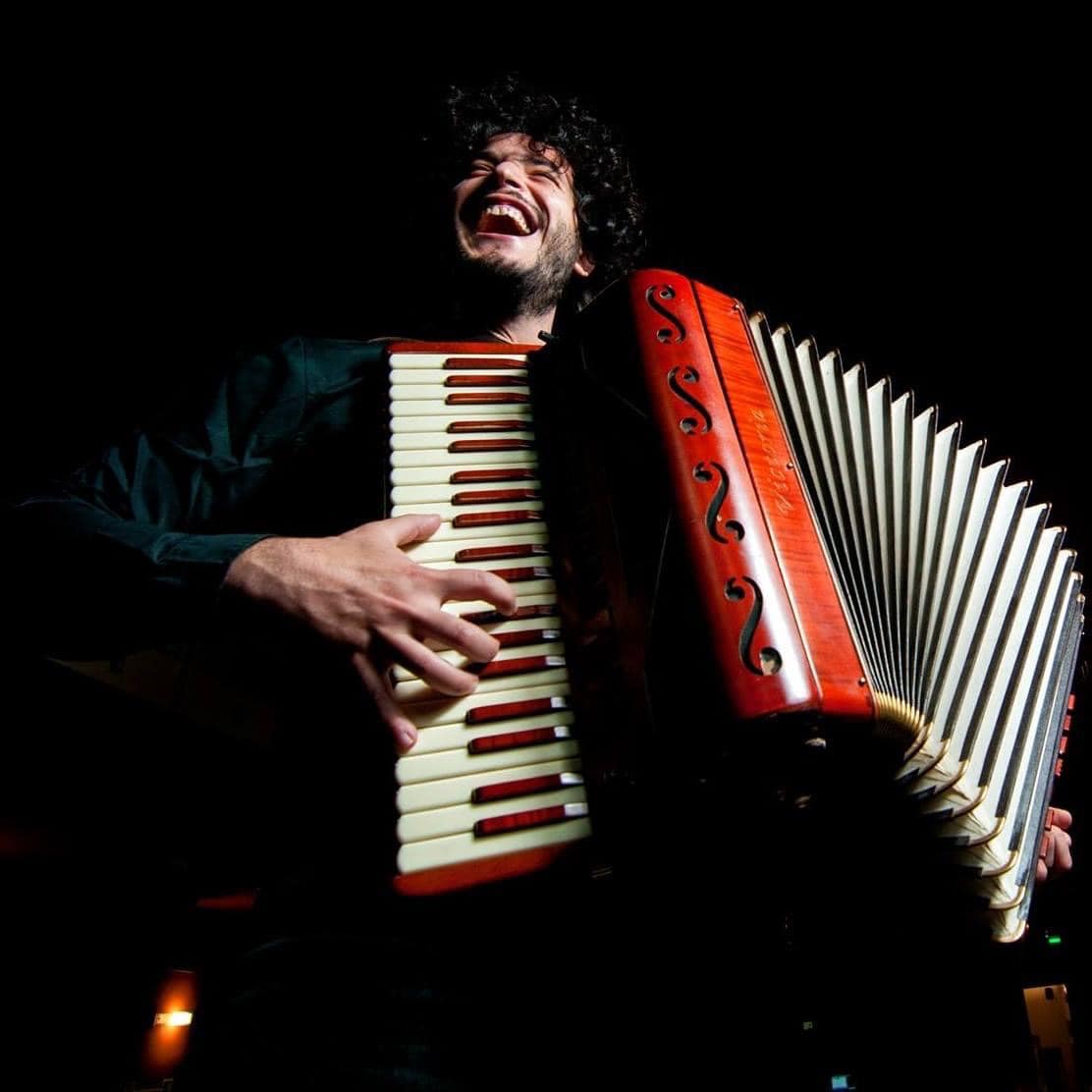 Roberto Gervasi - Italy
Sicilian master accordionist Roberto Gervasi has his compass set for Ödåkra, Sweden this summer! Mr Gervasi is a world class soloist that mixes a deep knowledge of the jazz lineage with an inventive playing style that has put him as one of the leading figures of his instrument. He plays with a joy and passion that rubs off on both audiences and colleagues when he sits down to play and we couldn't be happier than to welcome mr Gervasi to our festival!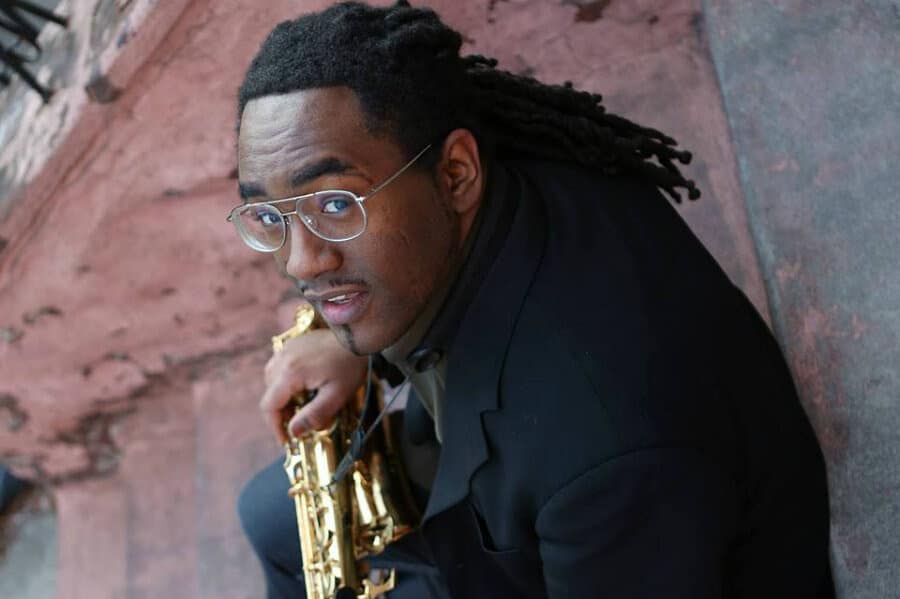 Patrick Bartley Jr - USA
Hipness alert! We are thrilled to announce that we got one of the greatest saxophonists of a generation on this years program! Patrick Bartley Jr is a master in the true sense of the word. He can be heard on recordings and on the road with some of the greatest musicians of our time including the likes of Wynton Marsalis, Jon Batiste, Emmet Cohen etc. Mr Bartley masters everything from traditional jazz, bebop, hard bop to Jazz-Fusion to contemporary J-Music and plays it all with a distinct personal and modern sound, deeply rooted in the history of the music. Many of his contemporaries describe him as our times Charlie Parker and this is no exaggeration. We are honoured to have him.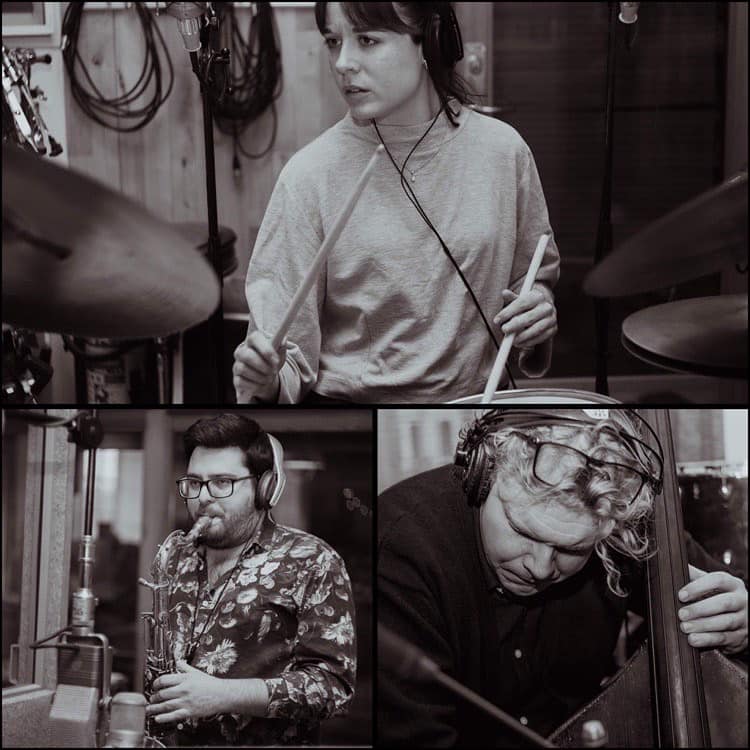 Cornelia Nilsson Trio - Sweden/Denmark
We are happy to present one of the most exciting young musicians and band leaders in Scandinavia, drummer Cornelia Nilsson. She has in recent years become one of the most in demand drummers on the Nordic scene due to her musical maturity and big beat which elevates her musical surroundings no matter the style of music. She recently went into the studio with her own trio consisting of legendary bassist Daniel Franck and tenor phenomena Gabor Bolla. This will be the groups debut album and we can't wait to hear them play their music live in Ödåkra this summer!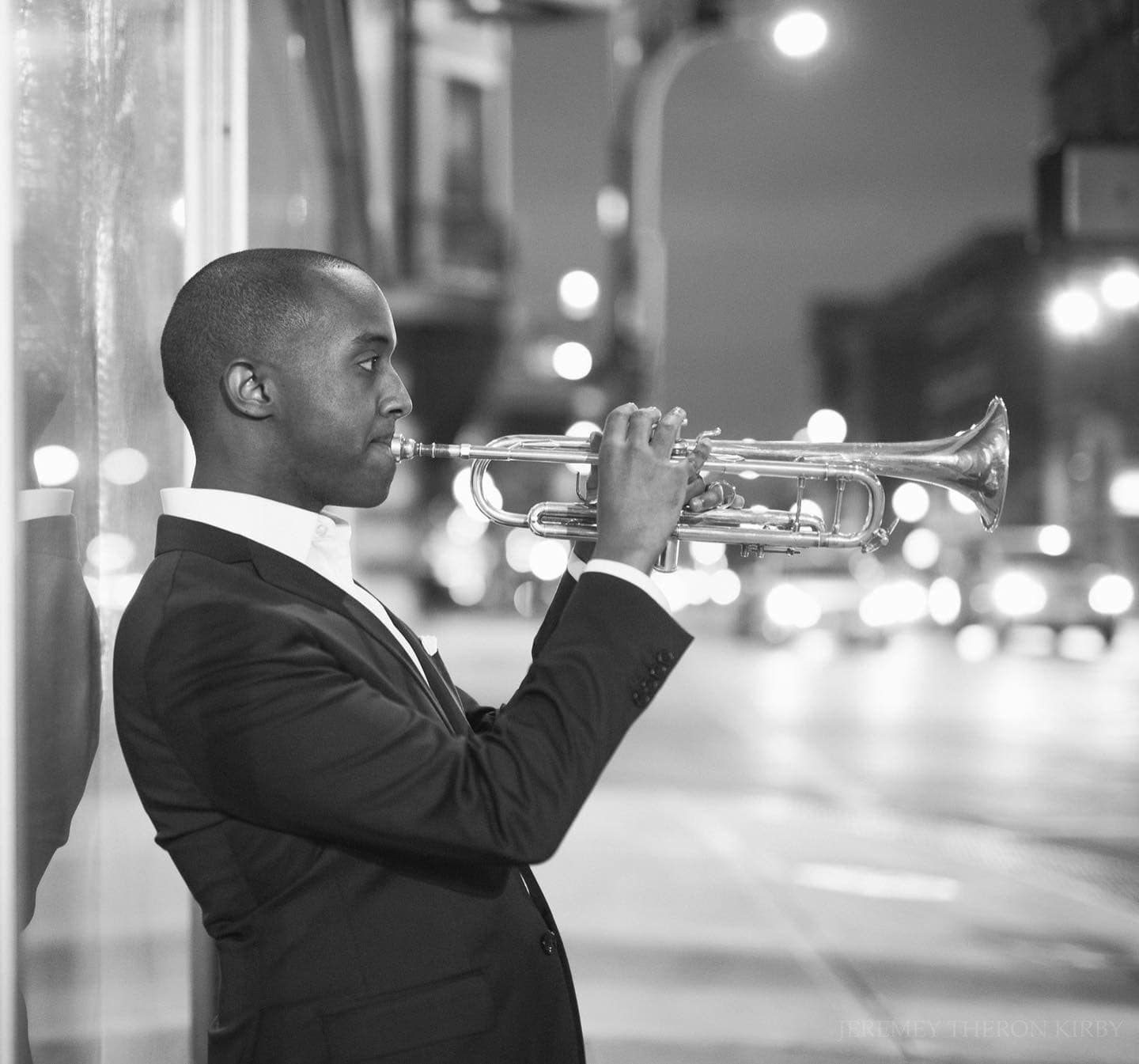 Hermon Mehari - USA/France
We are extremely happy to have one of the most exciting voices on the contemporary jazz scene! Missouri bred Mehari has despite being in his mid 30s, already left a clear mark on the lineage of Jazz with a sound that is unique in the music world and melodic ideas that can take the listener on a journey of emotion. His career has taken him all over the planet and he nowadays reside in Paris between his busy touring schedule. Mr Mehari will be featured together with French pianist Franck Amsallem's trio on August 20 and also in our All star finale. Don't miss this!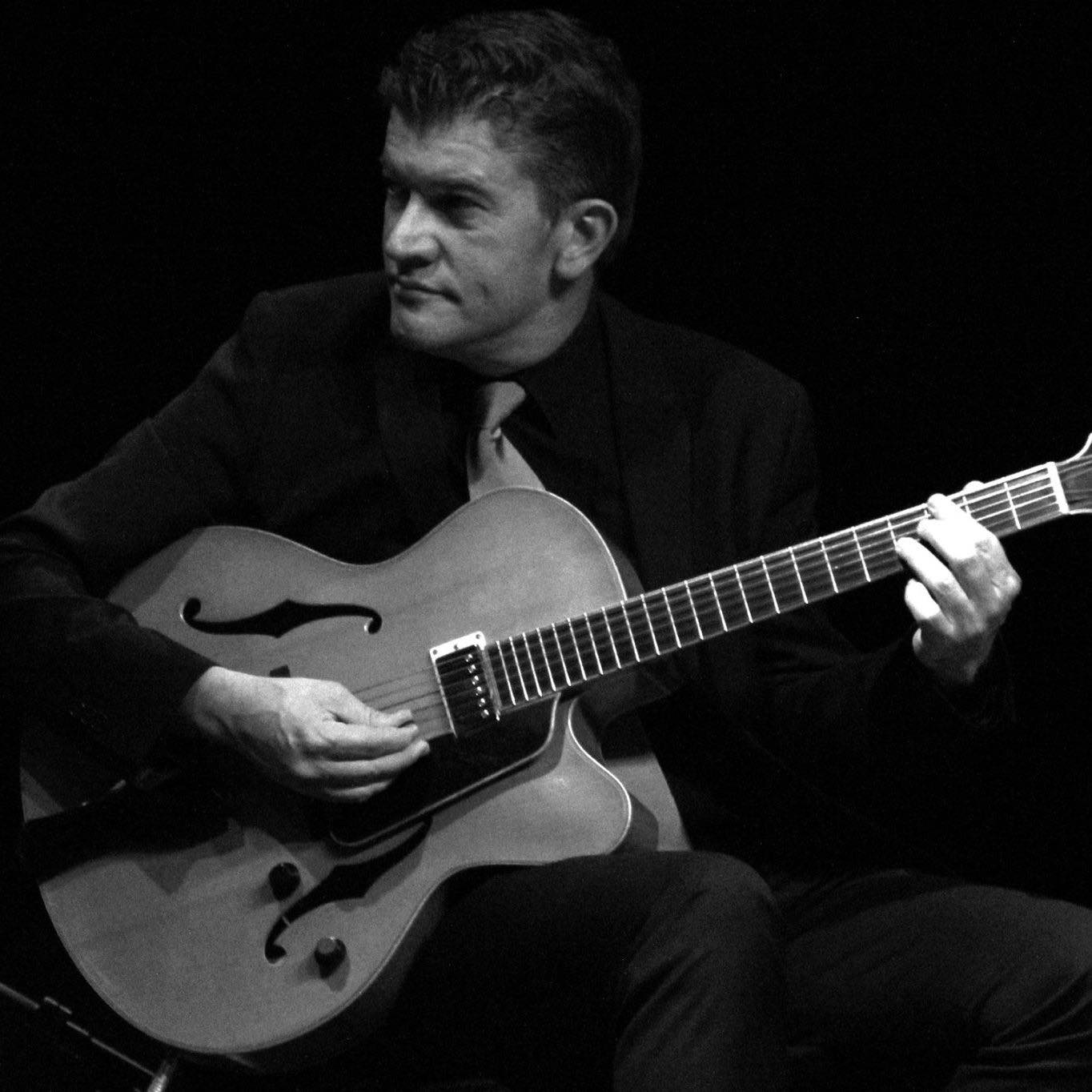 Dave Blenkhorn - Australia
Born and raised in Tamworth, Australia he took up the guitar inspired by his older brothers and blues and rock players like Eric Clapton and BB King as well as jazz records by Django Reinhardt, Wes Montgomery and Oscar Peterson. Later in his career after moving to France, Dave started collaborating with many artists from New Orleans and the sound has heavily influenced his guitar playing. He has also performed with notable artists such as Jon Faddis, Lee Konitz, Scott Hamilton, Harry Allen and Cecile McLorin Salvant. Dave is a master of many musical genres and he doesn't restrain his music in any way, always playing "the room" and gives the people a smile on their face and a great groove to move to.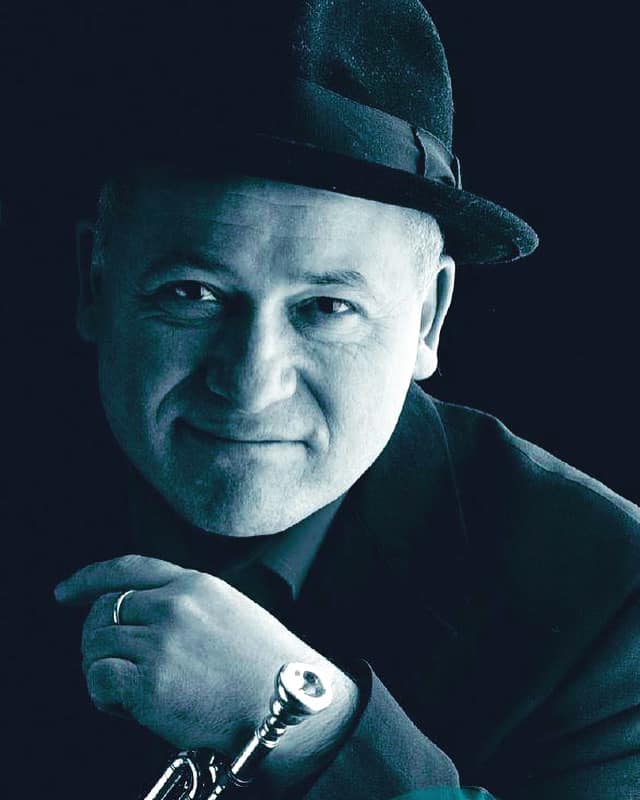 Enrico Tomasso - UK
Enrico is one of the most well respected musicians in the traditional jazz world and a master of the trumpet. Ever since playing with Louis Armstrong as a little boy in 1968 Mr Tomasso has very much continued in that spirit and legacy for over half a century. Very much like his hero, Enrico is both a great showman in combination with phenomenal command of the horn, which have led him to work with some of the most esteemed bands and artists of his generation including Bryan Ferry, Pasadena Roof Orchestra and Mr Acker Bilk. He is coming to Ödåkra leading an exclusive all star line up of some of the greatest traditional jazz musicians in Europe including fellow frontmen Hans Ingelstam, Trombone and Adrian Cox on Clarinet.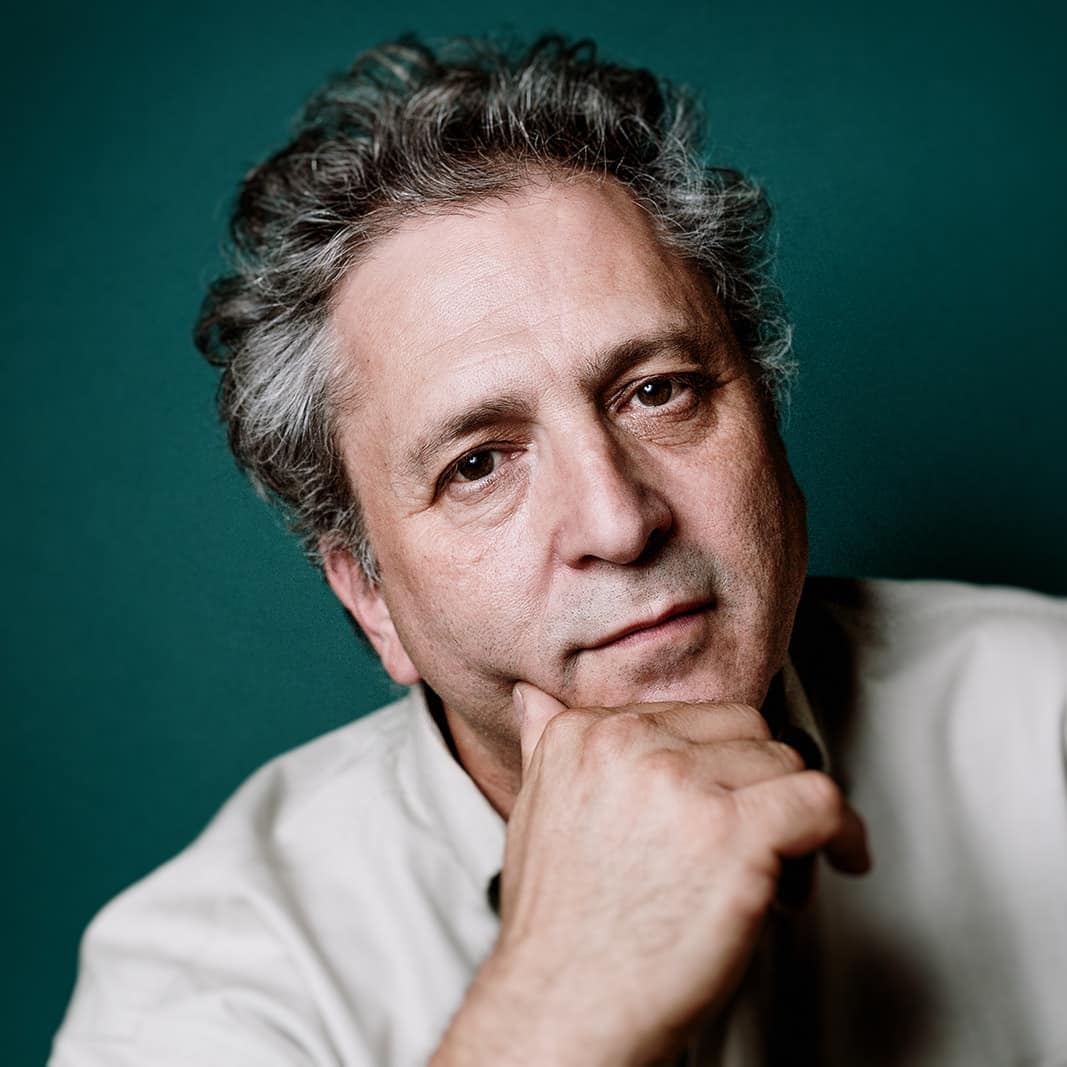 David Torkanowsky - USA
Torkanowsky's five-decade musical career began before he was born. His father, Werner Torkanowsky, was maestro of the New Orleans Symphony for more than decade. His mother, Theresa, was a flamenco dancer who performed in Spain with the great Carmen Amaya. As a piano player and band leader, David Torkanowsky is equally comfortable pushing the edges of jazz, funk, blues and rhythm and blues. Aside from his solo projects, Torkanowsky has collaborated with so many musical legends — Irma Thomas, Allen Toussaint, Danny Barker, Earl Turbington, Tony DaGradi, George Porter Jr., Zigaboo Modeliste, Dianne Reeves, Rickie Lee Jones and Errol Garner, among them — that he now enjoys his own legendary patina. David's teaming up with long time collaborator and guitar ace Dave Blenkhorn at Ödåkra Jazz Festival and it's gonna be a couple of very special gigs. We are all here for it! Welcome David!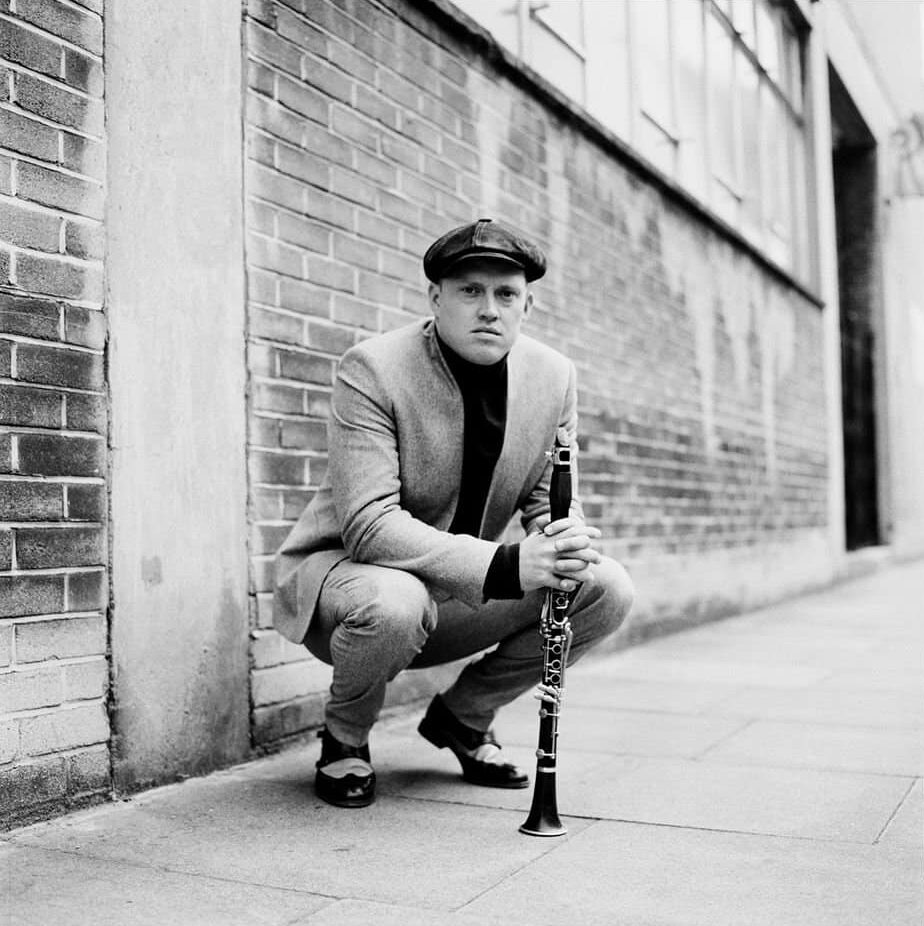 Adrian Cox - UK
Clarinet virtuoso Adrian Cox is a unique musician and personality, steeped in the traditional Jazz Scene in Britain from a young age and later on toured with names such as Dr John and Wynton Marsalis. He constantly renews himself without looking away from the tradition and has created a very personal style in which he plays the clarinet. At the festival he'll be joining Enrico Tomasso's Traditional All-Stars as well as leading his own group. It's going to be swinging, that's for sure!He is coming to Ödåkra leading an exclusive all star line up of some of the greatest traditional jazz musicians in Europe including fellow frontmen Hans Ingelstam, Trombone and Adrian Cox on Clarinet.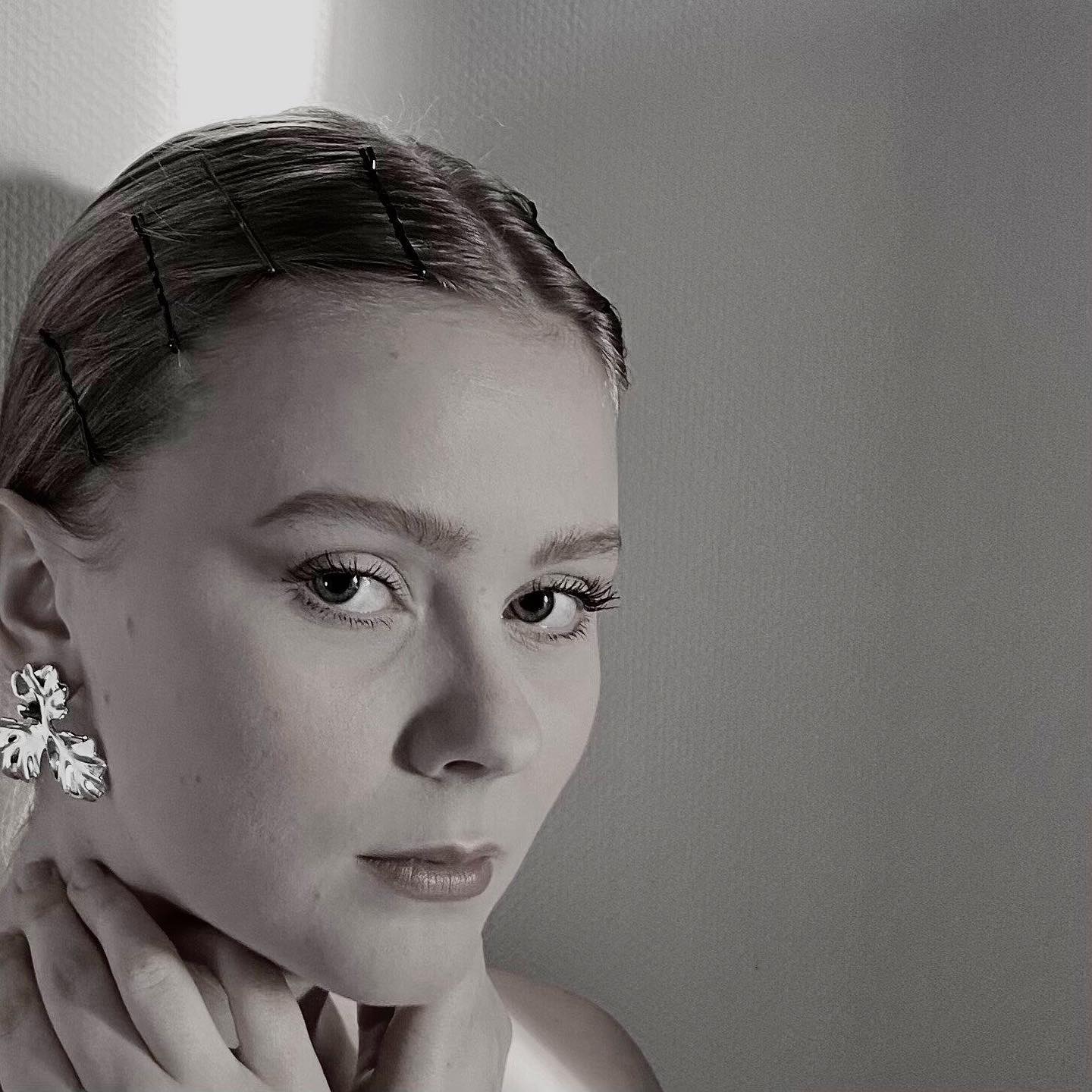 Johanna Pettersson - Sweden
One of Sweden's most exciting vocal talents in recent years. Her debut album After Hours has been a success among critics and her listeners are excited for a singer who can really tell a story as well as phrase like a true jazz master. Catch her with Franck Amsallem and also with Hunot/Lindquist Quartet. What a treat!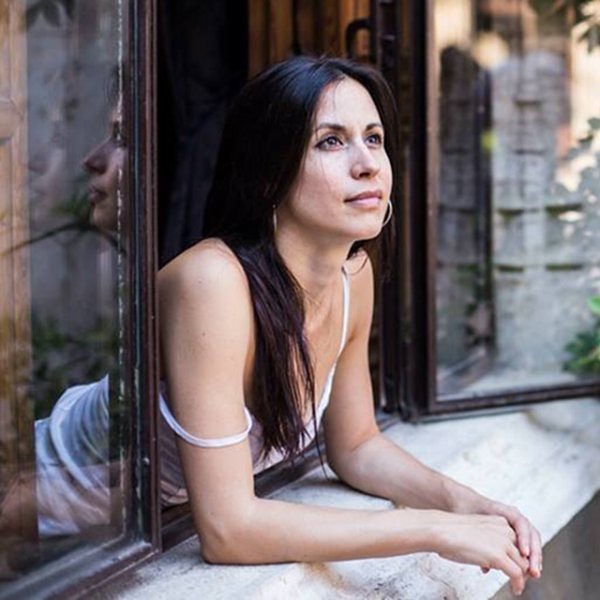 Lara Bello - Spain
Born in Granada, Spain and now based in New York, singer/song-writer, Lara Bello conveys the music of her hometown: Flamenco, Arabic melodies and Mediterranean roots masterfully fused with African and Latin American rhythms. Her magical voice expressively touches your heart whilst her poetic lyrics take you on a beautiful journey. She is bringing master drummer Rajiv Jayaweera with her to Ödåkra and we can't wait to hear her at historic Spritan!
Featured Artists of Ødåkra Jazz Festival 2021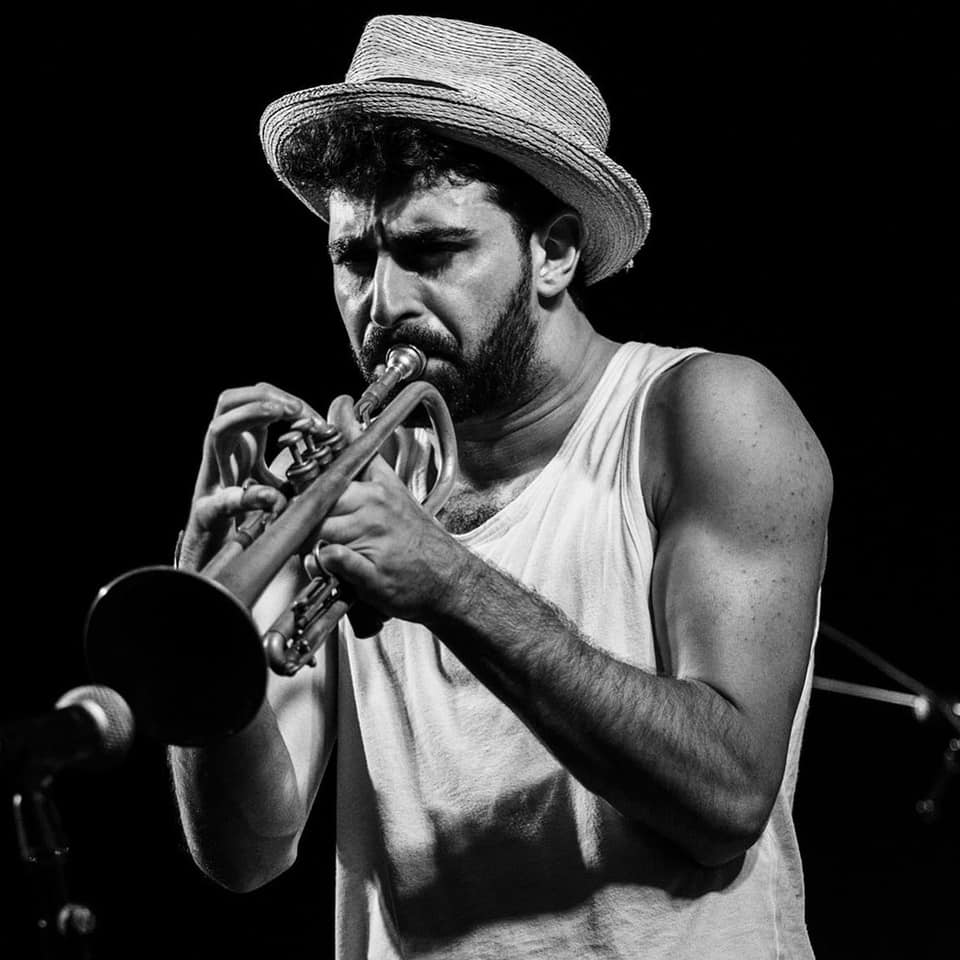 Hillel Salem - Trumpet (ISR/USA)
Israel has produced many great musicians for the world and one of the most exciting new names is Hillel Salem. Born in Tel Aviv, son of flute legend Ilan Salem and a New York move in 2013 have shaped him into one of the greatest trumpet talents of our time and he possesses a feel for the music that exceeds far beyond his age. In the lineage of Clifford Brown, Lee Morgan and Freddie Hubbard he has managed to find his own unique voice and there will be guaranteed musical fireworks when he puts his horn to his mouth! We can't wait to hear him!
-
Israel har producerat många storheter på jazzhimlen och en av de mest spännande nya namnen är Hillel Salem. Född i Tel-Aviv, son till flöjt-legendaren Ilan Salem och en New York flytt i 2013 har format en av vår tids största trumpetbegåvningar. En unik musikalisk röst i rakt nedstigande led från giganter som Clifford Brown, Lee Morgan och Freddie Hubbard. Det blir alltid "fyrverkeri" när han sätter trumpet mot munnen och publiken kan vänta sig jazz med stora bokstäver.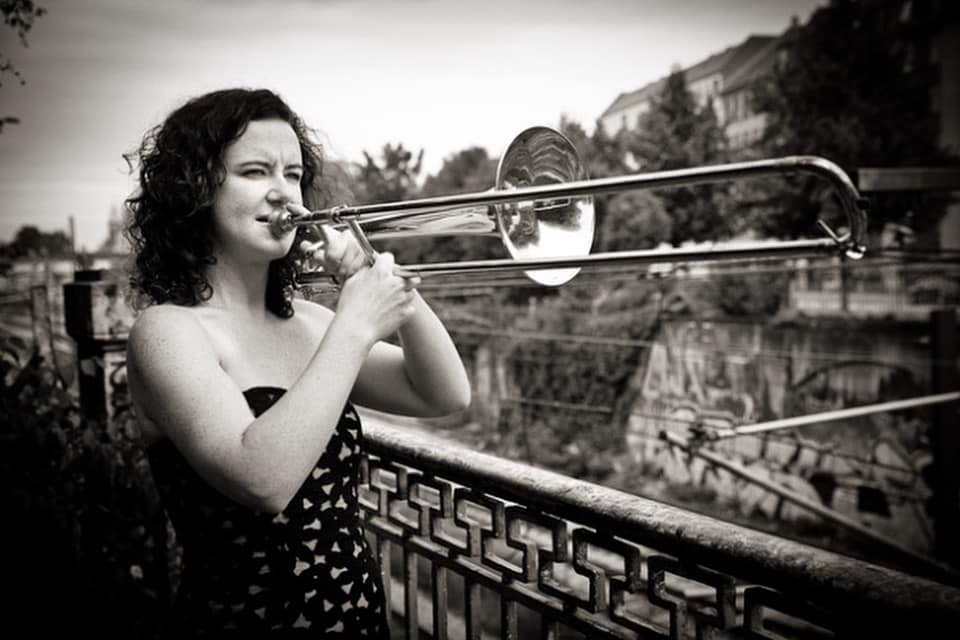 Shannon Barnett - Trombone (AU)
Shannon is one of the greatest trombonists in the world and she has managed to play with some of the heaviest names and ensembles there is on three different continents. Steeped in the unique musical environment of Melbourne's jazz scene she eventually went to America and New York City where she quickly established herself with her phenomenal ability on the horn. In 2015 she got hired as a core member of the prestigious WDR Big Band of Cologne and remained with the band for several years. Today she is touring both as a soloist as well as with her own quartet. She is also sharing her unique insights from her career with the students of Hochschule für Musik und Tanz in Cologne where she is currently employed as professor in Jazz trombone. We are inspired and delighted to have her at the festival and can't wait to hear her!
-
Shannon är en av världens främsta trombonister och hon har redan hunnit med att spela med de tyngsta namnen och ensemblerna som finns på tre olika kontinenter. Uppvuxen i Melbourne blev hon en del av stadens unika musikliv som så småningom ledde henne till New York City där hon snabbt etablerade sig som ett toppnamn. I 2015 blev hon värvad till prestigefyllda WDR Big Band i Köln där hon var fast medlem i flera år. Numera turnerar hon som solist och med sin egen kvartett och delar även med sig av sina gedigna erfarenheter som professor i jazztrombon vid Hochschule für Musik und Tanz i Köln. Vi är väldigt inspirerade och glada att kunna få hit henne!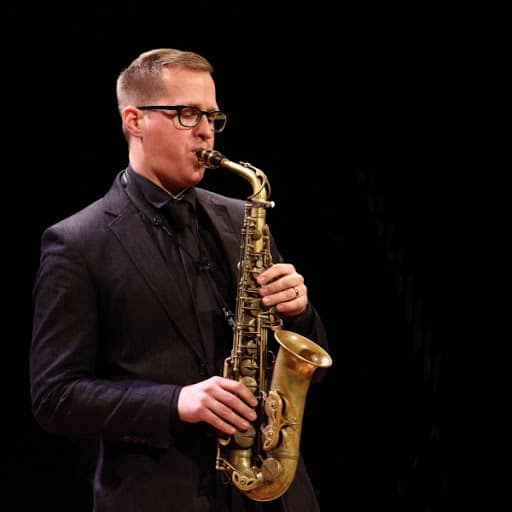 Fredrik Kronkvist Quintet (SE)
The powerful alto player Fredrik Kronkvist is considered a leading figure on the European music scene as a soloist and band leader. He has released several albums with some of the greatest musicians in the world and he also remains as a mentor and inspirator for many young musicians in Sweden. He is coming to the festival with a brand new band consisting of star musicians of the next generation and they have just recorded their next album "The Swedish Songbook". We are very excited to have this supergroup opening our program on the main stage!
-
Den kraftfulla altsaxofonisten Fredrik Kronkvist är en av nordens främsta musiker och bandledare. Han har släppt album tillsammans med några av Jazzvärldens främsta musiker och är även en flitig inspiratör och mentor för unga studerande. Han kommer till festivalen med en ny kvintett med landets främsta musiker i den nya generationen och bandet är aktuellt med albumet "The Swedish Songbook". Vi ser fram emot att denna supergrupp öppnar vårt program på huvudscenen.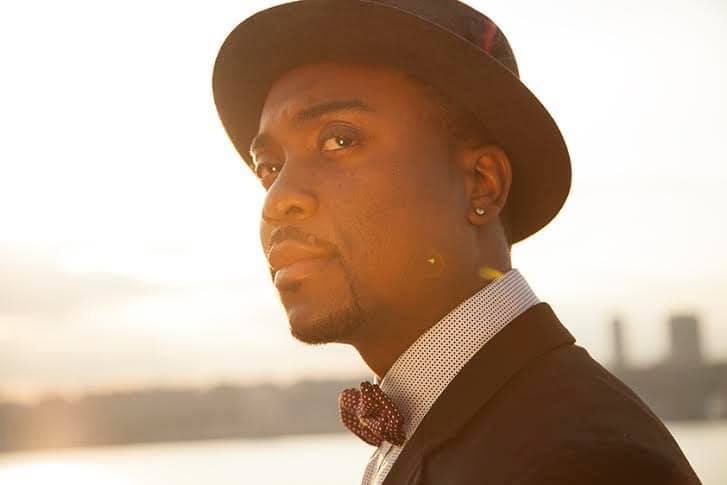 Charles Turner - Vocals (USA)
After relocating to New York about a decade ago, California bred Mr Turner has developed into one of the greatest voices of our time with his unique combination of rhythmic mastery and his melodic roots in both black church music and the great American Songbook. His own compositions is already considered modern "Standards" and we feel privileged to have him visiting our first festival in Ödåkra with a super line up backning him up!
-
Efter en flytt till New York för cirka ett decennium sedan har California-födde Turner utvecklats till en av vår tids stora vokalister på den moderna jazzscenen med en unik kombination av rytmisk mästerlighet á la Charlie Parker/Max Roach och melodiska rötter i gospelmusiken och The Great American Songbook. Hans egenkomponerade musik är redan ansedda som moderna "Standards" och vi kunde inte vara gladare att presentera denna fantastiska artist för vår publik. Det blir en urladdning med soul och swing utan like.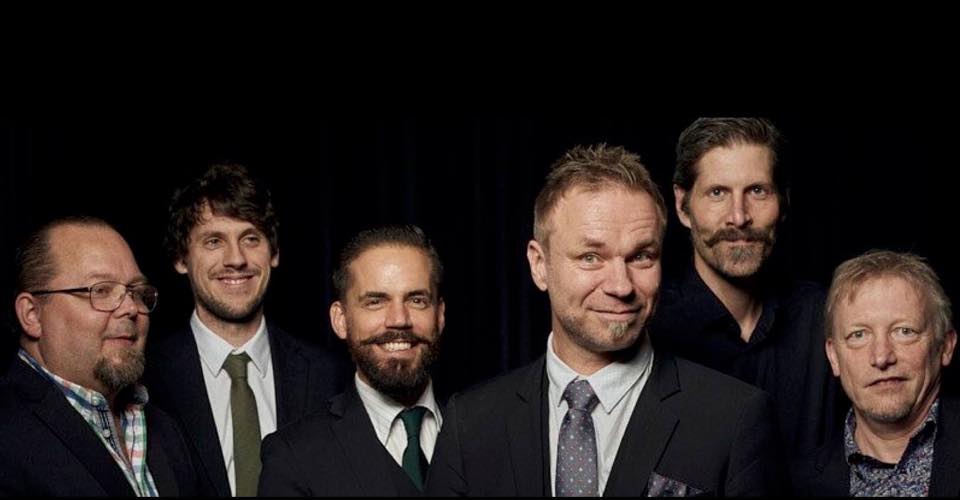 Second Line Jazzband (SE)
SLJB has during the last 30 years established themselves as one of Europe's top acts when it comes to traditional jazz with their unique sound and entertaining stage presence. By mixing jazz and blues with reggae, pop and Caribbean music they have helped to redefine the perception of trad jazz and lay a foundation for a new generation of jazz fans. We are glad to welcome Gothenburg's finest to our stage!
-
Second Line har under åren etablerat sig som ett av Europas mest populära traditionella jazzband och har spelat på klubbar, festivaler, radio och TV i Storbritannien, Tyskland, Frankrike, Nederländerna, Belgien, Schweiz, Litauen, Danmark, Finland, Norge och Sverige. Second Line Jazzband har producerat femton CD-skivor, varav den senaste 30-years Anniversary släpptes i augusti 2019, men framför allt har bandet gjort sig känt som ett liveband av högsta och har varit ledande i att förnya den traditionella jazzen och locka nya generationer till musikgenren. En garanterad publiksucce!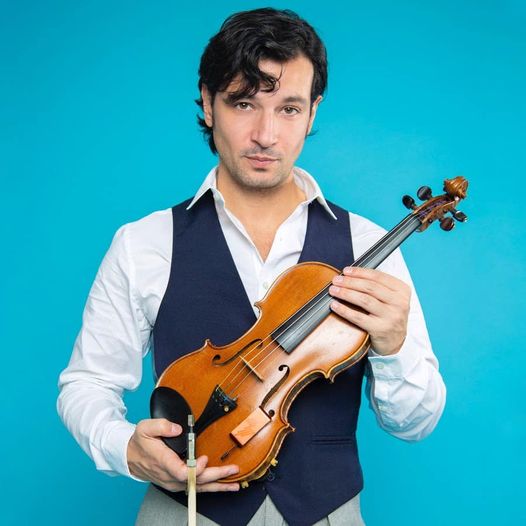 Adrien Chevalier (FR)
Born in Provence, South of France, into a family of violinists, Adrien Chevalier began his musical education at the Avignon Classical Conservatory, before moving to Paris. There he developed his passion for Gypsy jazz and Eastern European music. Mentored by jazz legend Didier Lockwood, Adrien grew to be a world class soloist and bandleader. He now resides in New York City playing in many different styles from Jazz to Balkan music and we are very happy that he'll be fronting the International Gypsy-Jazz All Stars as well as his own trio at our festival!
-
Sonen av en fiolspelande familj i södra Frankrike började Adrien tidigt in bana på Avignons klassiska konservatorie. Han flyttade sedan till Paris och studerade jazz för legendaren Didier Lockwood och utvecklade ett starkt band till jazztraditionen och östeuropeisk musik. Han anses numera som en av världens främsta solister inom gypsyjazz och balkanmusik och är en ledande figur på New Yorks scen sedan 10 år tillbaka. Vi är oerhört glada att ha honom leda International Gypsy-Jazz All Stars och även sin egen trio!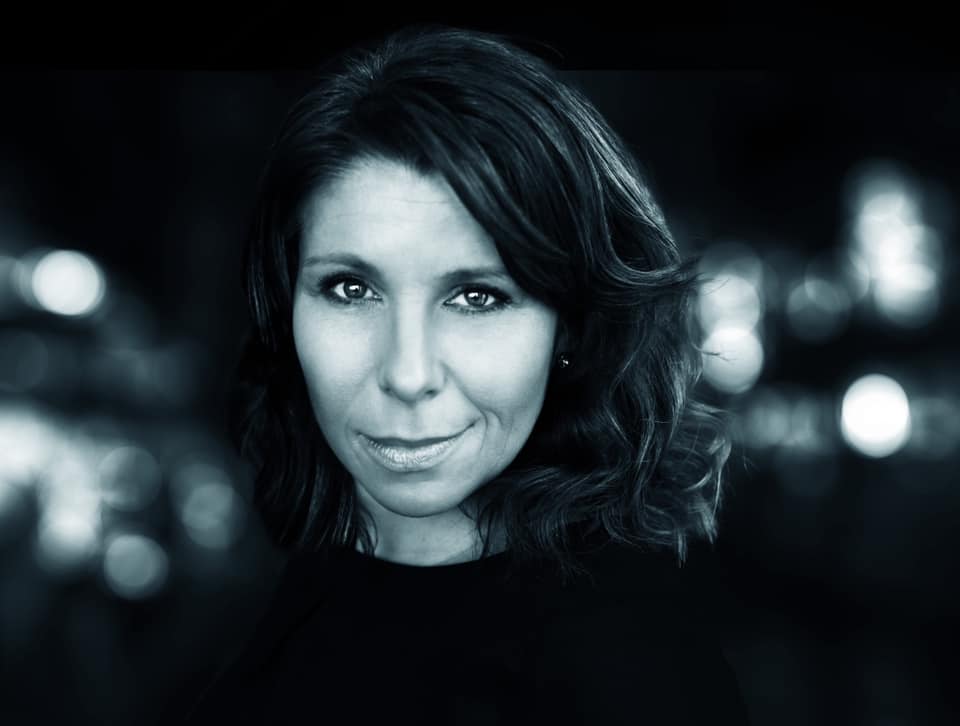 Vivian Buczek - Vocals (SE)
Vivian is without question one of our leading vocalists on the Scandinavian scene and has been so for many years. She has a broad perception of the Jazz tradition and it's hard to find a singer that swings harder than her. She is a pure class act that always connects with her audience on a deep level and we feel honoured to have her gracing our stage this year backed by Sven Erik Lundeqvists phenomenal trio.
-
Det är ingen tvekan om att Vivian Buczek är en av våra främsta jazzsångerskor med sin enastående bredd och känsla för jazzens idiom. Ett fullblodsproffs som har hänfört sin publik i alla möjliga sammanhang i både norden och ute i Europa och vi är stolta av att kunna presentera en skånsk sångerska i absoluta världsklass.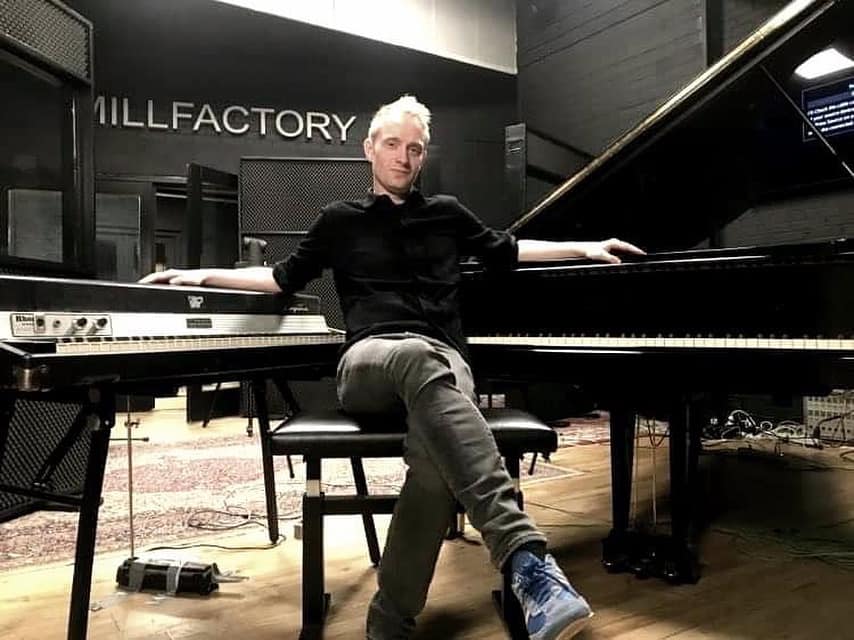 Sven Erik Lundeqvist - Piano (SE)
As one of the most versatile musicians in Scandinavia we couldn't think of anyone better than "Svempa" to be one of our beloved house pianists. Mastering everything from Jelly Roll Morton to McCoy Tyner and with an energy and joy in his playing that makes him very unique as an artist. Despite his relatively young age he has been making bands sound better than they are for a couple of decades and his trio which you can enjoy backing up Vivian Buczek is a prime example of piano jazz played with fire and sophistication! Welcome Svempa!
-
Lundeqvist är en av våra fantastiska huspianister och han är en av de mest stilbreda musikerna vi har i Sverige. Han bemästrar hela jazzhistorien och gör det på sitt helt eget sätt med en glöd och intensitet i spelet som gör honom unik. Han kommer kunna höras tillsammans med bland andra Vivian Buczek och Fredrik Kronkvist! Välkommen Svempa!
Ebba Dankel - Piano (SE)
We are very proud to present one of the new stars of Swedish Jazz. Ebba, originally from Malmö, possesses an understanding for the melodic and rhythmical language of jazz that reaches far beyond her age. She recently received a presidential scholarship to the prestigious Berklee College of Music in Boston and we feel very lucky to be able to snatch her trio for a set at our festival before she begins her US adventure! Don't miss her at our Brewery Stage on August 21st!
-
Vi är stolta att kunna presentera en av de nya stjärnskotten på den Svenska jazzhimlen. Ebba, från början från Malmö, besitter en mogenhet och riktning i sitt spel som är mycket sällsynt i hennes relativt unga ålder (måste bero på att hon är skåning). Hon har nyligen blivit antagen till en av världens mest prestigefyllda skolor, Berklee College of Music, och vi är oerhört glada att vi hann med att boka Ebba och hennes trio innan hennes USA-äventyr börjar. Hör henne på vår Brewery Stage 21e Augusti!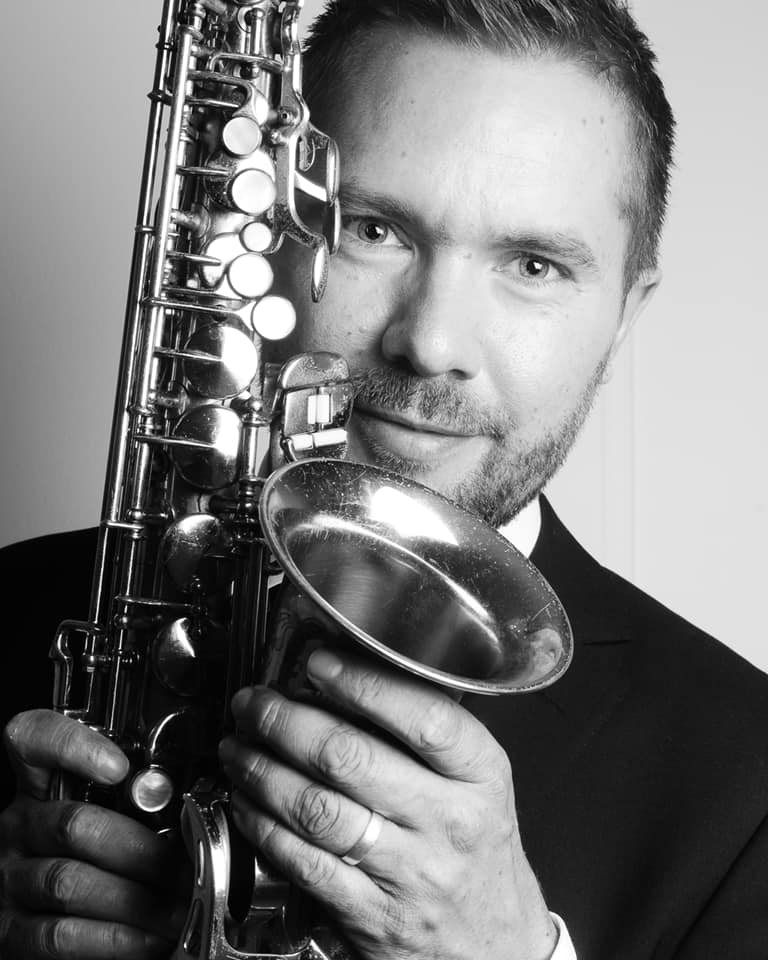 Klas Lindquist - Saxophone/Clarinet (SE)
One of Sweden's renowned and most well rounded musicians. A master in the language of Jazz from the past to present and also a very accomplished composer and arranger. He will be featured with several constellations during our festival and look out for his and Chris Tanners Benny Goodman tribute on the 21st! Welcome Klas!
-
En av sveriges största och mest mångfacetterade musiker. En mästare i allt från traditionell New Orleansmusik till dagens moderna tongångar och en arrangör/kompositör av rang. Han har vunnit varenda pris som går att vinna i Jazz-sverige och han är högt värderad av både sin publik och sina kollegor. Klas får vilket band som helst att låta bättre! Välkommen Klas!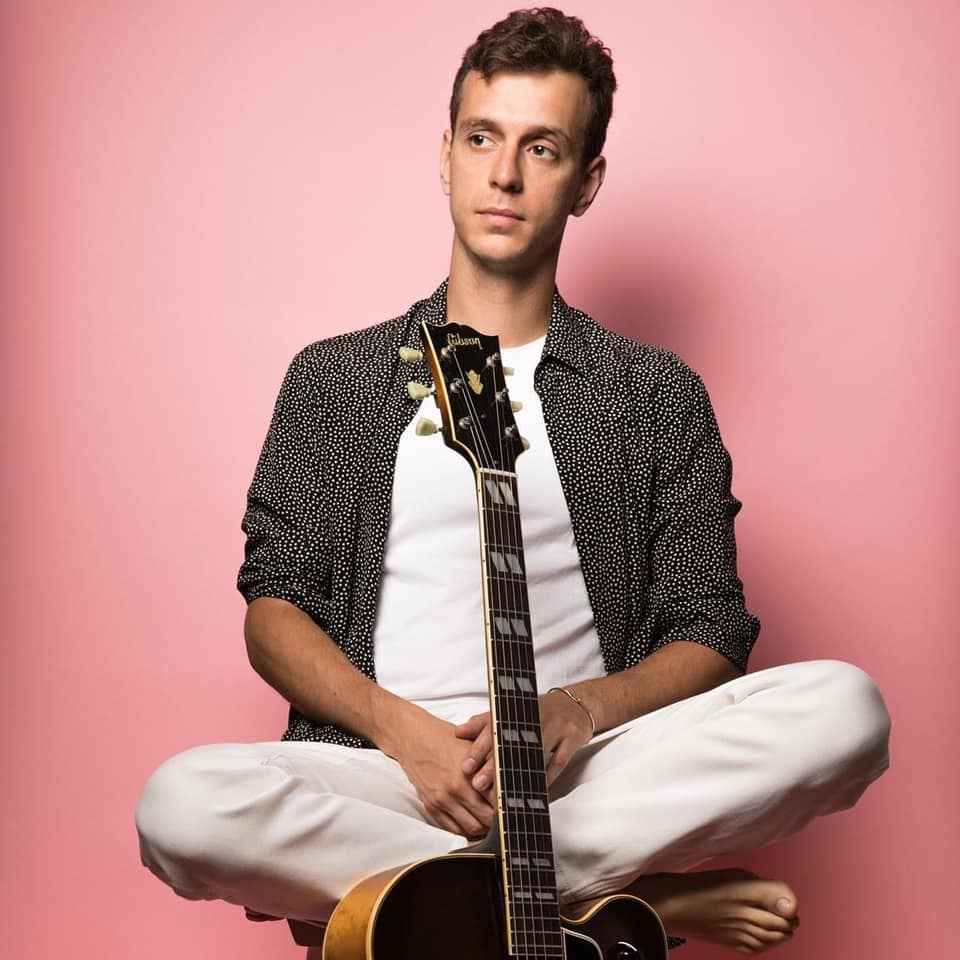 Michael Valeanu - Guitar (FR/IT)
One of the finest guitarists in the world who, through his mastery of his instrument, transcends musical genres and is able to put his own personality in any setting he is in. He has released three album under his own name and continuously tour as a sideman with world names. He recently recorded a phenomenal duo album "I'll be seeing you" with his long time collaborator and fantastic singer @cyrilleaimee . We are honoured to have him at our little festival! Salut Michael!
-
En av världens bästa gitarrister som, genom sitt mästerliga trakterande av gitarren, kan föra sig i vilket musikaliskt sammanhang som helst med ett högst personligt uttryck. Han har till dags datum spelat in tre album i eget namn och turnerar flitigt som sideman med världsartister. Han har bland nyligen inspelat ett kritikerrosat duo album med fantastiska Cyrille Aimee. Välkommen Michael!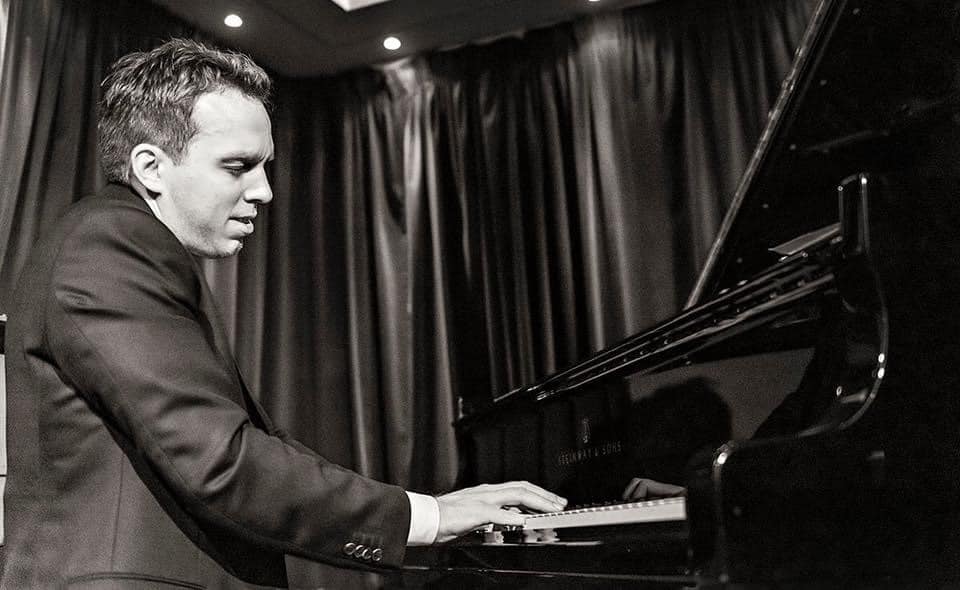 Calle Brickman - Piano (DK/SE)
"The modern piano genius" Calle is a unique improviser that is one of the most in demand pianists in Northern Europe. Small groups, backning vocalists, large ensembles, he does it all with a high level of musical understanding and integrity. He can be heard in a few constellations at this festival as one of our two house pianists! Lucky us!
-
"Ett modernt pianogeni" Calle är en unik improvisatör och en av de mest eftertraktade pianisterna i Skandinavien. Det spelar ingen roll om det är med bigbands, små grupper eller orkestrala sammanhang, han levererar alltid på absolut högsta nivå utan att tumma på sin egen musikaliska integritet. Man kommer kunna höra honom flera gånger under vår festival som en av våra huspianister. Vilken grej!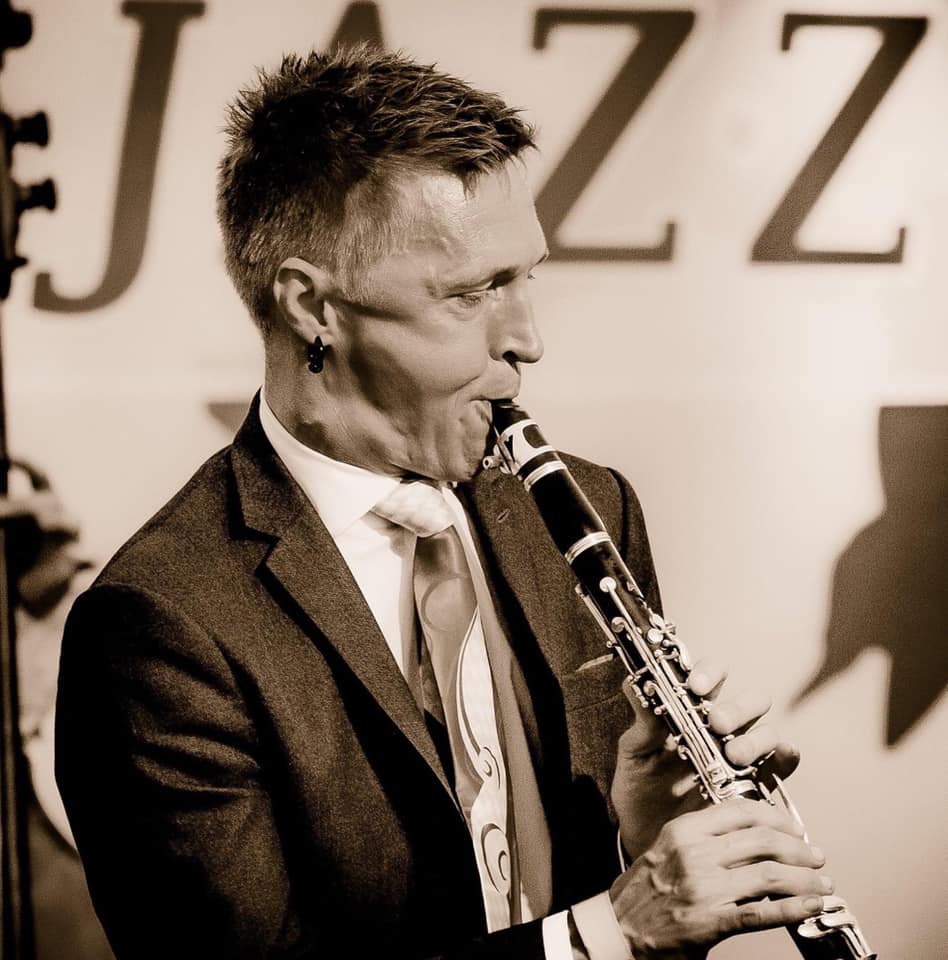 Chris Tanner - Clarinet/Vocals (AU)
Mr Tanner is the type of artist that leaves an everlasting impression on whoever hears him for the first time. He is brought up in the unique musical environment of Melbourne, Australia, and allthough he plays New Orleans music and Swing he draws inspiration from all types of genres which makes his sound very fresh and contemporary and his energy on stage is unparalleled. We are very excited to hear him paying homage to the great Benny Goodman together with Klas Lindquist on Saturday!
-
Mr Tanner är den typen av musiker som lämnar ett evigt avtryck hos alla som hör honom! Han är uppvuxen i Melbournes unika musikscen och även om han spelar jazz så har han influerats av många olika musikstilar vilket ger honom ett unikt sound i sin klarinett och sång. Vi ser fram emot hans Benny Goodman konsert tillsammans med Klas Lindquist på lördag!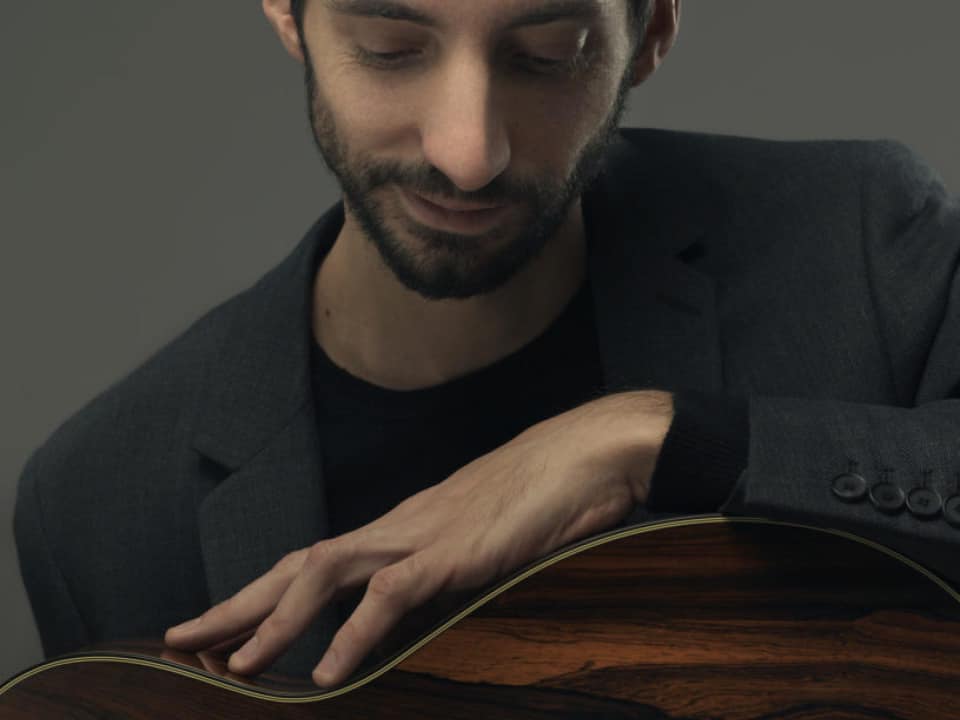 Edouard Pennes
Monsieur Pennes is an expert in Jazz Manouche and the music of Django Reinhardt. He is a phenomenal Guitar player (as well as bass player) that uses his great musical ability to bring people together. He is an integral leader on the Parisian jazz scene where he connects musicians across genres and nationalities for the greater good of the music and we can't have an International Jazz Festival in Europe without including this gentleman. You will hear him as part of the Adrien Chevalier Trio as well as the International Gypsy All Stars. Bienvenue Edouard!
-
En gitarrvirtuos och expert på Django Reinhardts musikaliska arv som ständigt använder sin musikaliska förmåga för att föra samman människor. Han är en väldigt viktig ledare i Paris jazzmiljö där han gör allt för musikens bästa genom att ständigt sammanföra musiker från olika stilar och kulturer och att ha en Internationell Jazz Festival i Europa utan denna mannen vore en skymf. Man kan höra honom med Adrian Chevalier Trio såväl som International Gypsy All Stars. Välkommen Edouard!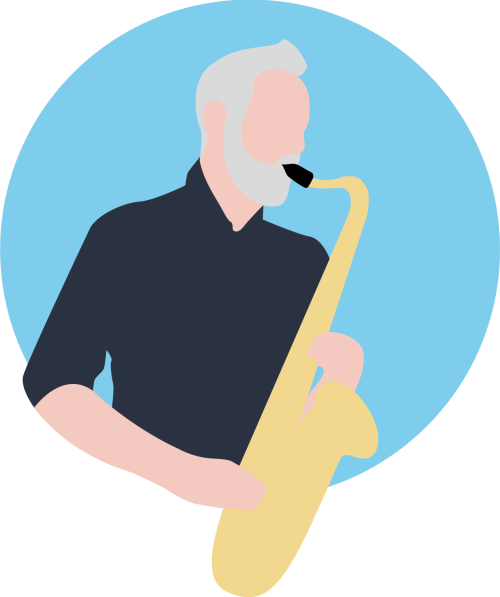 Bli stödmedlem till Föreningen Ödåkra Jazz.
Sätt in 150 kronor i medlemsavgift till bankgiro 5654-8035.
Uppge namn, mailadress och telefonnummer